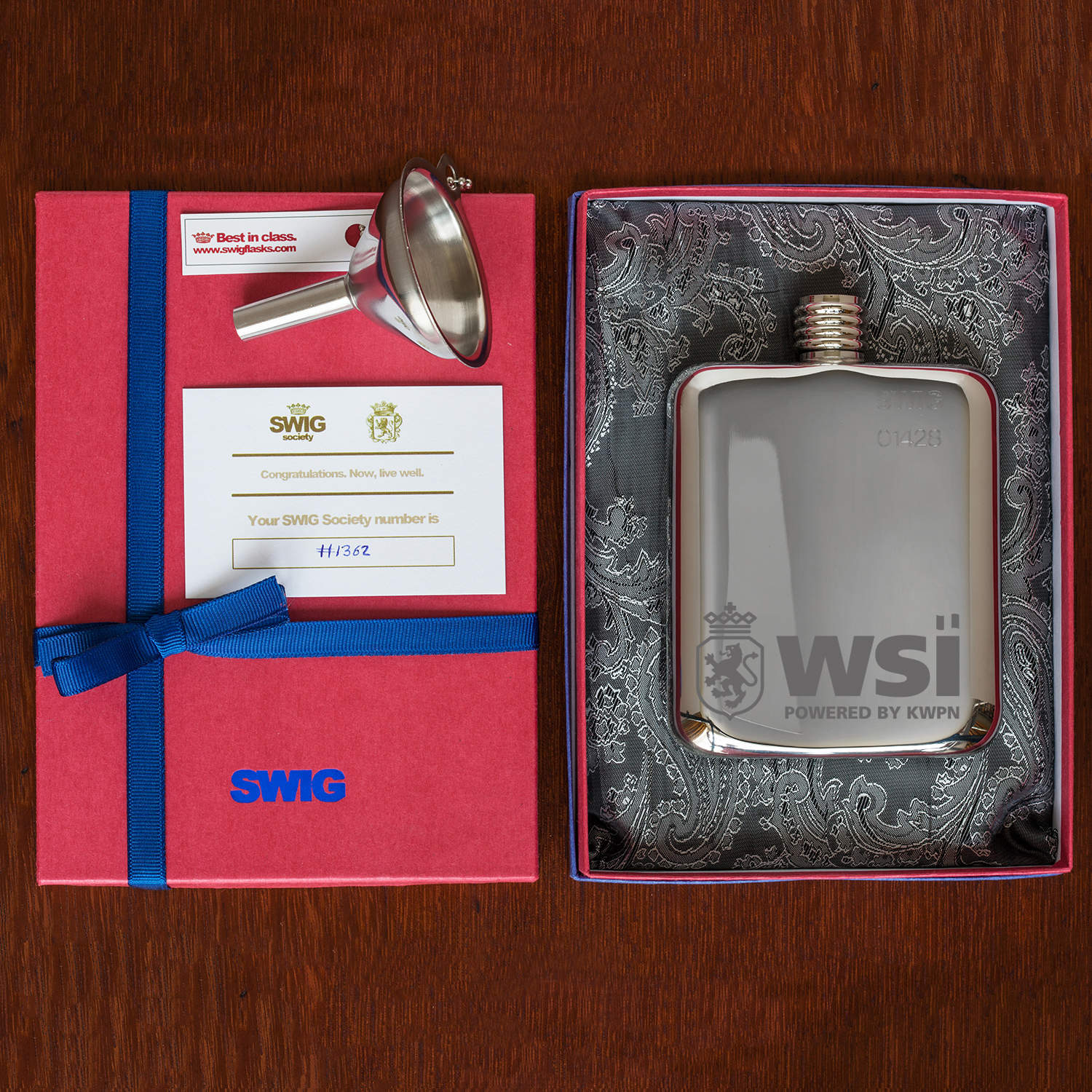 WSI | SWIG Hip Flask Gift Set
€80.00
In this gift set you'll find the 'Naked' SWIG Flask, nestled on a luxurious silk cushion, accompanied with a bespoke funnel. Engraved with the WSI logo and the opportunity to add your own personalisation at checkout such as a name or a favourite quote. Add your personalised engraving request during check-out in the "Order comments" box.
WSI | SWIG Hip Flask Gift Set is a unique gift for the Irish Warmblood enthusiast in your life...or treat yourself!
1x SWIG Hip Flask
1x Stainless Steel Funnel
1x SWIG Gift Packaging
WSI Logo
1x Personalised Engraving of your choice
SWIG Founder David Galbraith on the 'SWIG Gift Set for One':
"My goal with the SWIG Gift Set is never to disappoint either the purchaser or the recipient. Sometimes they are the same person which is even more important! Fortunately I have never received a return for one of these as they really do look spectacular".
Each WSI | SWIG Hip Flask Gift Set is custom-made in Belfast by supporters of WSI.