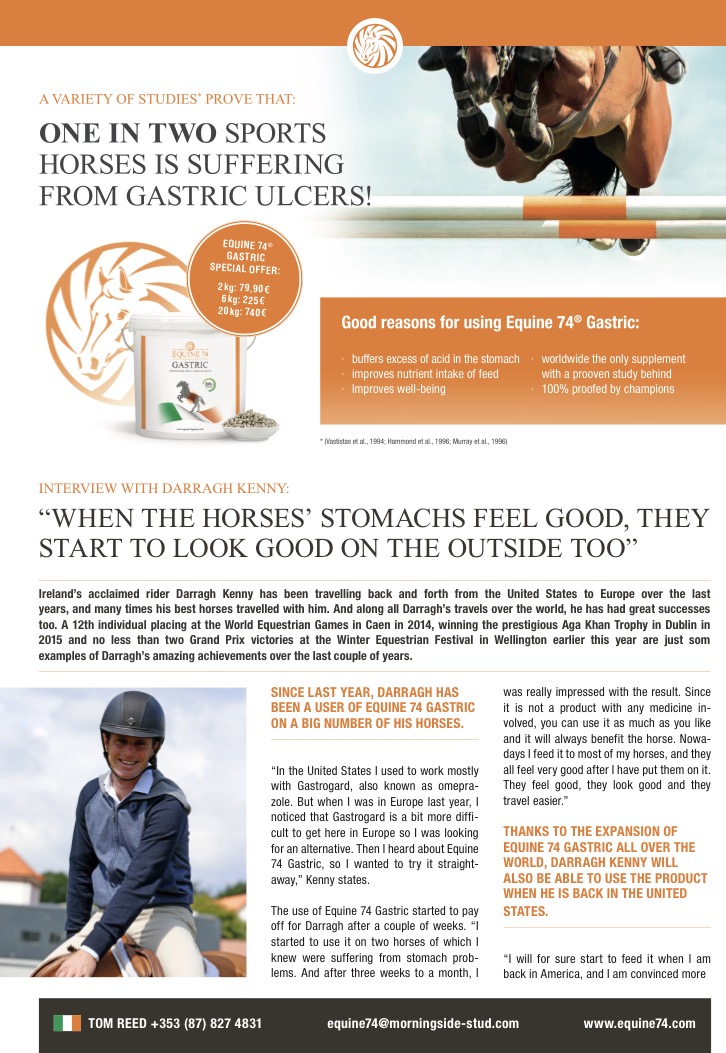 Equine 74 Gastric: The best solution to gastric ulcers is prevention of gastric ulcers!

1) Affordable alternative to continually treating ulcers with Omeprazole
2) Safe for daily use
3) Formulated from 100% natural ingredients
4) Proven effective by scientific research*
5) Drug free - no banned substances
6) Made in Ireland!

Feed 50 mg per day mixed in with hard feed (ideally give 25 mg/half scoop in the morning and 25 mg at night).

Price includes shipping to Ireland and Northern Ireland.

*Journal of Equine Veterinary Science 34 (2014) 391-97.